Information for Buyers/Owners
Shelter Bay is a homeowners association governed by Washington State RCW's and its own Declaration of Protective Covenants. The Community consists of 914 residential lots, 870 of which are on land leased from the Swinomish Indian Tribal Community. Those 870 lots own the improvement on the lot (home, dock, etc.) and pay rent to the Tribe for the land those improvements are built on. The other 44 lots are owned in 'fee' meaning the land is owned outright.
The Shelter Bay homeowners' association is responsible for maintenance of the Clubhouse; all amenities including an executive golf course, 300 slip Marina, 2 tennis courts, basketball court, greenbelts, and parks; as well as our own road, sewer and water utilities. Volunteers and a 13 member staff perform the functions required to keep the Community running smoothly supported by member dues, in the form of both an Operating Assessment and a Capital Assessment. The Community's Budget and member assessments are ratified by the membership annually.
Members are responsible for compliance with the Protective Covenants and the Board adopted Rules and Regulations. Community enforcement is carried out by the Board of Directions through its committees and staff.
Owner / Buyer Downloadables
The following documents are provided for both current residents and potential buyers to assist you in understanding what our Community offers as well as the responsibilities of our members.
Shelter Bay Protective Covenants
Shelter Bay Rules & Regulations
Shelter Bay Community, Inc. By-Laws
FAQ - Homeowners Association (HOA)
Shelter Bay Construction Guidelines and Forms
Incidence - Concern - Complaint Form
Swinomish Tribe Building Permit Requirements
New! Please be aware of this requirement when considering any kind of building (new construction, remodeling, repairs).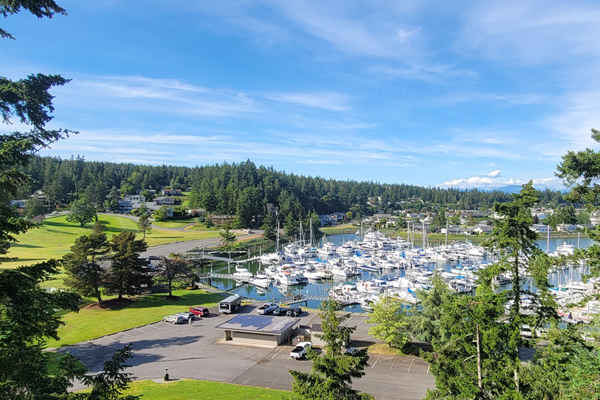 Lots by Division
Note: Maps are best viewed in Adobe Acrobat Reader so that sizing can be adjusted.