Tennis is a great way to stay fit and have fun. We are a friendly group and love to have new members join us!
With the installation of the new Pickleball Courts at the upper court (up the hill on Shelter Bay Drive), the two lower courts are now dedicated for tennis play.
Shelter Bay residents can use them anytime. If you would like to join our Tennis group, please contact us. We would love to talk with you.
We strive to set up organized play on Tuesdays and Thursdays at 9:00 am. We connect on WhatsApp (see below).
For additional information contact Colleen at irishayes23@yahoo.com
We coordinate games using WhatsApp.  Once you have joined, you will be able to see who is playing and when, so you can join in.
To join our Tennis group, install WhatsApp on your phone, then scan this QR code with your smart phone.
If you are not familiar with WhatsApp, CLICK HERE,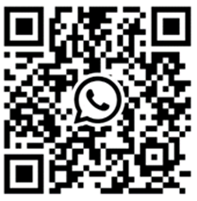 We look forward to playing with you!
If you have any club related questions, concerns or problems, write to: ShelterBayClubs@innomm.com