Actually… it's the game "Liar's Dice"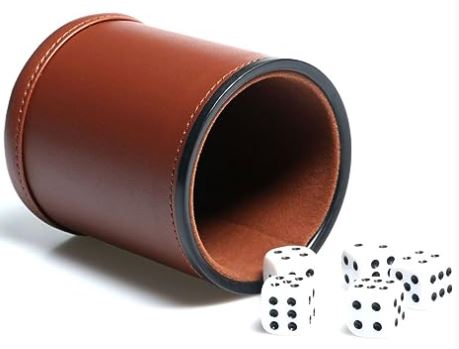 If you aren't familiar with Liar's Dice, you don't know what you've been missing! 
"Cachito" as it's known in Peru, is a "quick-learn" game ideally played between 4 to 8 players that is guaranteed to end with laughter.  It only takes a few minutes to learn and it results in hours of fun.
*** WARNING ***
It is highly recommended that spouses NOT sit next to each other when playing this game!
If you already know how to play or would like to learn, call or text Peter Volum at 305-562-3594.  Before you know it, you will be lying through your teeth and laughing your head off in the company of other Shelter Bay and Swinomish Tribe members who know how to have fun!